Description
Methodology
Collaborators
Statistical Methods
Statistical Methods
Collaborators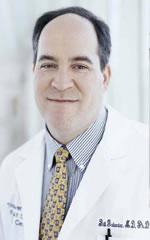 William Galanter MS, MD, PhD
Medical Director, Clinical Information Systems
Medical Director, UIC Physicians Group
Medical Director, UIC Center for Education & Research on Therapeutics (CERT)
Department of Pharmacy Practice
Department of Medicine
Email: billg@uic.edu
Biographic Profile
Dr. William Galanter is a clinician, educator and scientist at the University of Illinois Hospital and Health Sciences System, as well as the Associate Chief Medical Information Officer for the medical center. He also chairs the medical centers Pharmacy and Therapeutics committee. He received his bachelor and master's degrees in Physics from the University of Illinois, Urbana. He received his Ph.D. in Physiology and Biophysics from the University of Illinois at Chicago, where he also received his medical degree. He has an appointment in both the Department of Medicine as well as the Department of Pharmacy Practice.
His educational work centers around pharmaceutical therapeutics and the use of evidence based medicine to promote optimal prescribing, particularly in chronic disease states. His informatics work centers on the use of knowledge embedded clinical software to decrease medication errors and improve care, typically related to CPOE and CDS.
He is a medical director of the UIC CERT. The center is focused on developing tools to optimize patient safety, many with health IT. Dr. Galanter acts as a clinical expert as well as health IT expert. The UIC CERT uses IT as a tool of it's own to help measure and prevent medication errors, as well as a means to more easily conduct trials.